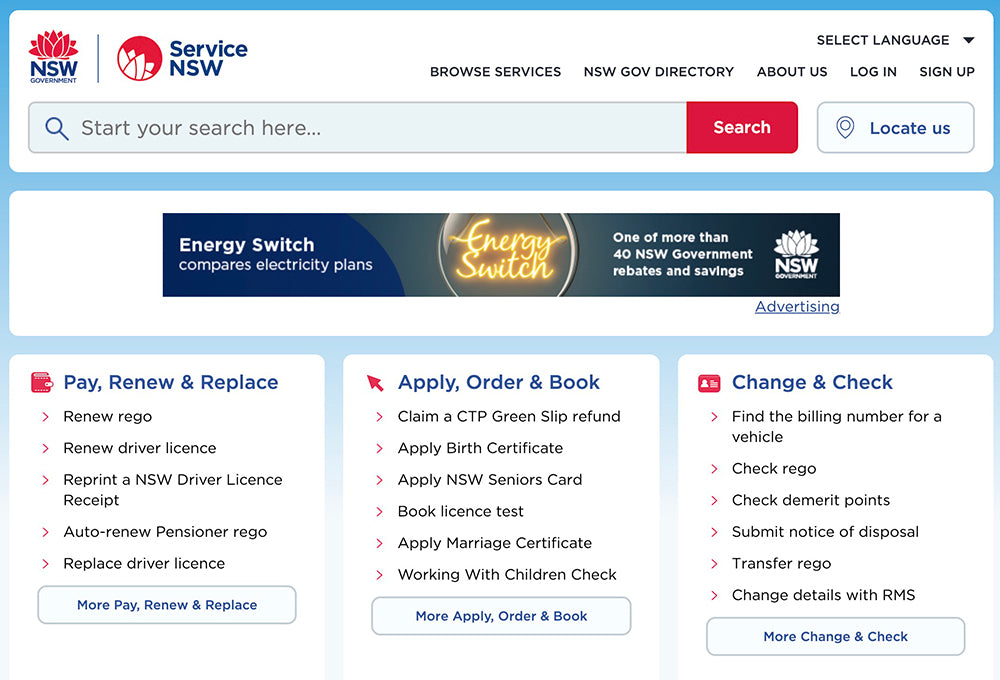 In 2013 we partnered with SPP on a highly complex digital and service transformation for the NSW government.
We are proud to have contributed to a measurable increase in customer satisfaction from 68% to 96% within a three month period of launch.
Customer Satisfaction (Pre-launch) 68%
Customer Satisfaction (Post-launch) 96%
We were engaged to help deliver the digital platform.
Key tasks included:
Optimising content and design for a best-of-breed user experience
Managing a diverse team of internal and external people
Implementing community insights as part of the design phase
The engagement drew on particular skills including:
Identifying and implementing optimal design, function, usability and content
Website optimisation and security
Integrating customer feedback into the design process