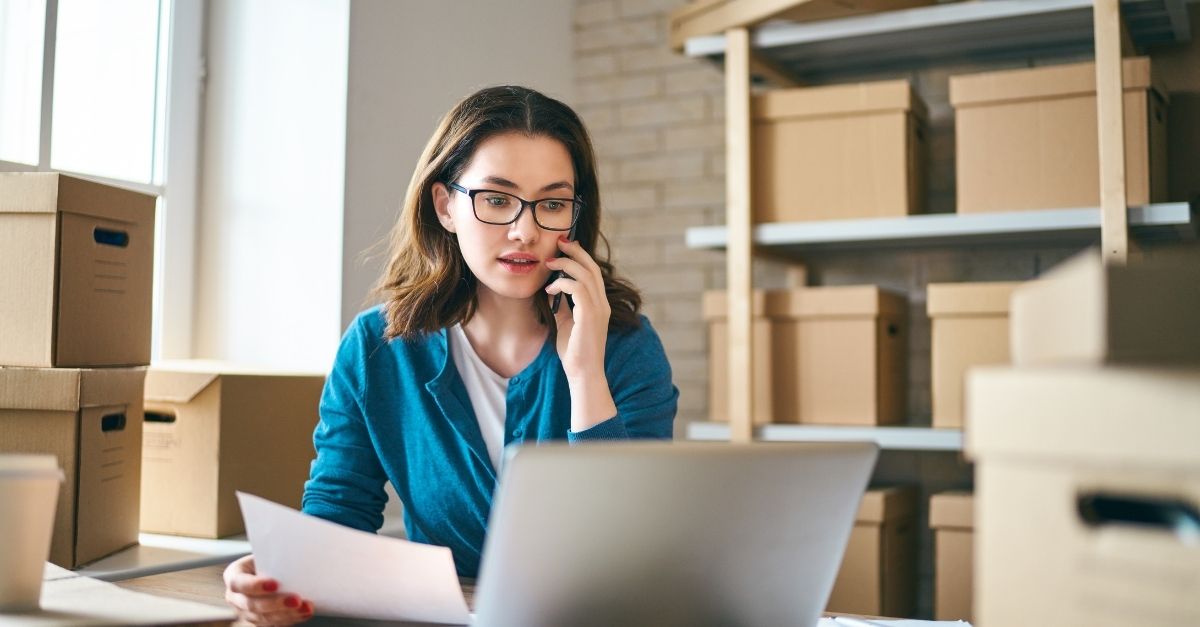 As far as bad years for business go, 2020 is possibly the worst in living memory. The fresh hopes that arose in the early weeks of the year were quickly crushed, as COVID-19 came to the fore.
The global pandemic and its ensuing lockdown forced many small businesses in Victoria to close their doors—permanently, for some. Remote working is no longer the preserve of creative individuals, as companies in all industries scrambled to make working from home a viable business model.
In the new normal, online presence is no longer an option. Without it, or the ability for your employees to work remotely, your business is going to struggle.
Thankfully, the Victorian Government is here to help small businesses thrive in the digital economy with a $20 million initiative - and Shopify has announced participation in the program!
A Grant to Get Started in Ecommerce
On 15 November 2020, the Victorian Government opened registrations for the Smart Business Digital Adaptation Program (SBDA) to support businesses impacted by the COVID-19 restrictions.  
Shopify is contributing to the program by partnering with the state government to help business owners build their digital capability.
Eligible businesses in Victoria that register on the SBDA program will receive:
Shopify 30-day free trial for sign ups between 15 November 2020 and 28 February 2021 
Reimbursement of one-year Shopify subscription by the Victorian Government on application for a rebate of $1,200
24/7 access to Shopify support and online educational resources so merchants can learn how to manage a successful online store
These initiatives aim to empower resilient retailers to adapt to the changing business landscape and sell to anyone, anywhere. 
Application for rebates will only be available until funds are exhausted so it's advisable to get in early!
To find out about eligibility requirements, key dates, and registration details, see the grants page.  
For many business owners, this might be a new territory. They will for sure harbor concerns and wonder is it the right move for their business? Will it work for their audience?
5 Undeniable Benefits of Ecommerce over Traditional Business
If you were in any doubt about the efficacy of all things digital, you need only look at the  Digital 2020 report from the creative agency, We Are Social. 
Together with Hootsuite, the agency's research of digital behaviors in January 2020 before lockdown, paints a clear picture of where the future is heading:
71% of Australians were active on social media

76% of Australians visited an online retail store

84% of Australians searched online for a product or service to buy
Moreover, here are five advantages to opening an online store with the grant provided:
1. You can reach more customers
That's right,  84% of Australians search for products online! You stand a much better chance of connecting with them if you have an ecommerce website. As you build brand awareness through social media and paid advertising, you can attract a lot more customers. 
2. You can use cheaper advertising
Speaking of paid advertising, Facebook Ads offer a budget-friendly way to target your ideal customers, ensuring you reach the right person, with the right message, at the right time.
3. You can promote and sell your products 24/7
There is no closing time online! After you set up your online store, it can make sales while you're sleeping or off at the beach with the kids on a Sunday. 
4. You'll have fewer overhead costs
An online store is a much cheaper alternative to running a brick-and-mortar business. Your operational costs will drop significantly by moving your store online -  starting with rent. 
5. You'll get a scalable business model
Ecommerce platforms are easy to grow. As you build an audience and your revenue increases, you can expand your product range or move into new markets. You can set up another store or new site pages in a single day.
The Rise of Ecommerce During Lockdown
During the lockdown, there was a surge in online shopping around the world. A report from TechCrunch estimates that the pandemic accelerated the global shift to ecommerce by five years.
According to The Australian Financial Review, when Melbourne went into stage three lockdown for the second time, the volume of ecommerce parcels delivered within Melbourne skyrocketed by 80% in a single week. When the threat level moved to stage four, ecommerce sales jumped another 16%.
The impact of COVID-19 is forcing change on businesses, whether they are ready are not. Many companies that put off a digital transformation in the past now realize they must adapt to the new reality. 
It's clear that the future is online.  
Wrap Up: A Chance for Growth
The pandemic has devastated many businesses this year. Some companies will never recover. 
For others, despite the chaos, new hope is on the horizon. If there's one lesson for business owners in the wake of 2020, it's that digital operations are not just viable, temporary solutions or nice-to-have options. 
They are integral aspects of modern business. Without them, your business may not survive. With them, it can thrive. 
Many companies are now at a crossroads. Business owners must take the leap into new territory and lead the way for their company to adapt to the digital age. With the financial support from Business Victoria, your business has every chance of turning 2020 into a transformational year. 
Do you need help creating an impressive ecommerce store that attracts more customers and more sales? Get in touch with us to get started and discover options for utilising the grant, we're located in Melbourne and are a team of ecommerce and Shopify experts.