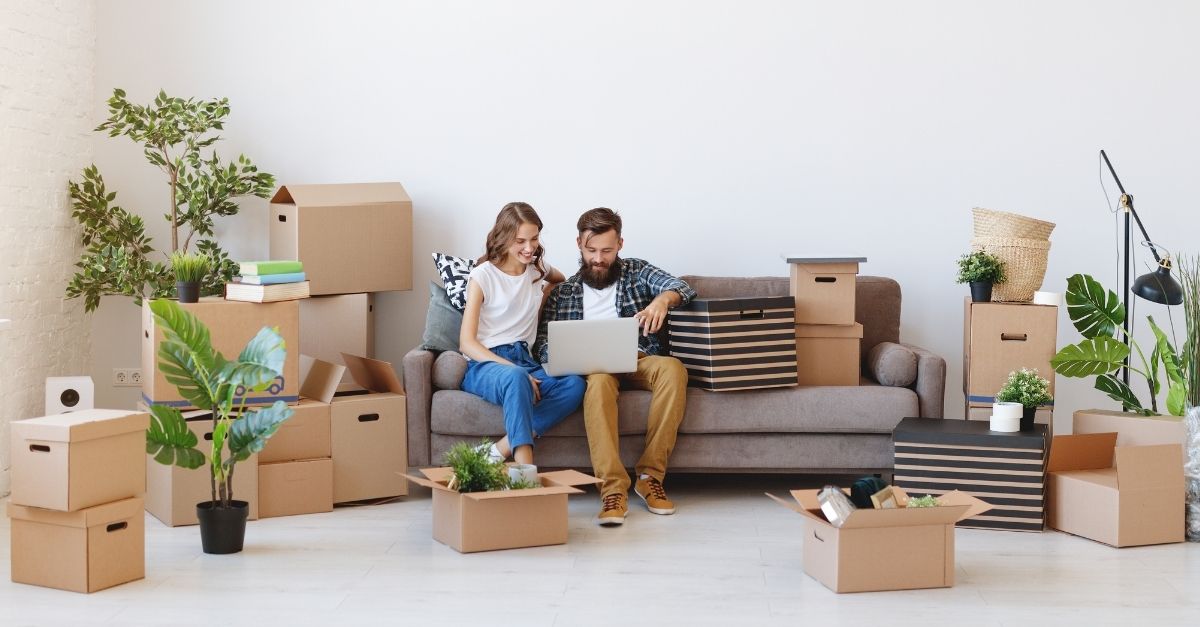 I have a secret that I've been hiding from my friends and family for 15 years… I have gum disease.
I know… #firstworldproblem
But seriously, four years ago it got so bad that my dentist put me on a double course of antibiotics to get it under control.
It wasn't pretty.
I was told that the best way to get my gums healthy was to brush/floss morning and night.
So I unleashed fury with my electric toothbrush and mint-flavoured floss.
This made a difference (I got off the drugs) but it never resolved the issue entirely.
For two years, I faced a painful hour of scraping and picking every three months. 
I was resigned to the fact that this was the way that it was going to be.
Until I discovered… the pickster.
Who could imagine that a tool (so similar to floss and used in the same way) could make such a big difference? In a few weeks, my gum disease was under control and I haven't had an issue since.
So what's this got to do with Magento and Shopify?
Let me explain …
Sometimes in life and business, it's not until we try something new that we realise how bad we had it or more importantly – how good it can be.
Yes, sometimes, the grass is greener.
So if you are a Magento user who wants to find out how to refocus your resources from infrastructure and costly development, into more growth focussed endeavours, read on…
Launched in 2008 as an open source e-commerce solution by Varien Inc., Magento has continued to deliver unparalleled flexibility and extensibility, allowing developers to build high converting and innovative online stores.
Bottom line … Magento has helped drive e-commerce innovation for the past decade – servicing some of the most successful retailers on the planet.
Cracks in the armour
Sadly though, cracks have started appearing in Magento's armour recently, with customers reporting security breaches, development blowouts, migration challenges and lack of support.
Couple this with outdated technology, complicated integrations and the expense of migrating to Magento 2 – it is no wonder that many Magento customers are considering other e-commerce platforms.
Not worth the headache
I believe that many of the challenges that Magento users face stem from the open-source nature of the platform – open-source meaning that Magento has allowed their source code to be made available to the public.
"Although the unstructured open source format does provide great opportunities for an experienced team, it oftentimes opens the door to many unforeseen issues and complications –– especially for the typical e-commerce retailer."
Now don't get me wrong, we love open-source, having cut our teeth on WordPress (the King of open-source platforms) and WooCommerce (their e-commerce extension), but when it comes to e-commerce we just don't think it's worth the hassle for the majority of online retailers.
Why?
Because we'd rather let someone else worry about servers, security, patches, updates, code validity etc – especially when it comes to managing a shopping cart.
What about customisation?
One of the most compelling arguments against SaaS providers like Shopify has been the limited ability to extend the functionality of the platform.
Until recently, this was certainly the case in terms of Shopify – it was impossible to make adjustments to the checkout and extremely difficult to run complex scripts and applications.
Then Shopify Plus was launched for enterprise clients.
Putting our money where our mouth is
Around three months ago we made the difficult decision to move away from open-source e-commerce, leaving the WooCommerce Experts program, and solely focusing on Shopify and Shopify Plus (we even moved our website to Shopify Plus).
We did not make this decision lightly having worked with WooCommerce for more than five years. Furthermore, it has also had a significant impact on our bottom line.
Here are the main reasons why we moved and why we think you should consider moving to Shopify or Shopify Plus (their enterprise solution).
Security
Strong brands are built on relationships. Relationships are built on trust. That's why it's essential that your visitors feel safe when shopping on your website.
PCI Compliance is the best way to ensure that your store has an optimal level of security. It is a set of industry security standards for organisations that handle online payments (such as Shopify).
PCI Compliance goes well beyond the software itself; it creates dependencies on how the software is managed, deployed and hosted.
While Magento has the ability to run PCI Compliant storefronts – it requires that you as the store owner make sure that your website is safe and secure.
That means you're on the hook if anything goes wrong – stress and distraction that you definitely don't need.
Why not let Shopify or Shopify Plus worry about your security requirements?
This way you can focus on running and growing your business while they take care of risk management and compliance assessments.
They will also throw in a site-wide SSL certificate which encrypts your customer's data as they move through the checkout.
Will my site scale?
"Will this platform be able to handle the growth of my business?" is one of the most common questions we are asked by clients.
Now, there's no doubt that both Magento Enterprise and Community have clients that run businesses at a super high scale. 
The only challenge is that onsite deployments require hosting environments that can accommodate the highest peak in traffic.
This type of infrastructure can come at a significant cost.
Shopify and Shopify Plus, however, have the ability to scale at will which means your store will handle whatever traffic you throw at it (without an increase in costs).
So you always have the freedom to run a flash sale or Black Friday shop-a-thon.
Dive deeper - How Shopify Scales To Handle Flash Sales From Kanye West And The Superbowl
Strength in community
Over the past nine years, Magento has built a fantastic community of designers, developers and project managers around its platform. 
These people have worked tirelessly to help tailor and grow Magento 1 to what it is today with almost 280,000 Magento community sites.
But Magento 2 shifts the landscape. Significant changes to architecture and deep technical competencies have had an impact on the community.
On the other hand, Shopify now has over 350,000 customers using its platform, and a community of thousands of Shopify Experts who have cut their teeth on the platform. 
Platform support
Magento offers technical support, but like many self-hosted solutions, you are pretty much on your own once you join the platform.
That said, there are many 3rd party partner agencies (and independent developers) that can help develop and grow your store, such as our great friends at Digital Outlook in Melbourne, Australia.
One of Shopify's greatest advantages is its 24/7 support. This is more than just technical support too. Shopify gurus can help you with all aspects of running your store – from theme selection to application troubleshooting.

Support steps up to another level when it comes to enterprise stores and Shopify Plus. As soon as you sign up, a dedicated Launch Manager is assigned to your deployment, they serve as a technical point-of-contact for your migration.
Post-launch, you will be assigned a Merchant Success Manager – they are there to help you navigate the myriad of resources at your disposal and to answer any specific questions that you might have (e.g. development, billing, themes and applications etc).
A real game changer
As mentioned earlier, one of the major advantages open-source platforms have had over SaaS platforms has been the ability to customise a store's look and feel, and more importantly the customer experience (such as the checkout).
The good news is that Shopify offer this too and it's even more intuitive than Magento because it uses a menu-driven editor rather than requiring HTML/CSS coding experience. 
Shopify Plus now also offers scripting capabilities which allow Shopify developers to write their own customizations for the Shopify shopping cart – this is a real game changer because it removes the major advantage that Magento had over Shopify Plus. 
What makes this even more appealing is that scripts give you advanced custom functionality without compromising flexibility, maintainability and most importantly – security, because they are run within Shopify's environment rather than on your environment as is the case with Magento.
Should you migrate, stay or move?
The launch of Magento 2 has left thousands of Magento 1 clients with a difficult decision – should they migrate to Magento 2, stay with outdated technology on Magento 1 or move to an alternative platform such as Shopify Plus.
Moving to a new platform is a daunting proposition with downtime fears, potential cost blowouts and lack of support all legitimate concerns.
Fortunately as ecommerce store migration specialists, we can make the transition as easy as possible.
So, why not move your business to a reliable, safe, scalable platform already trusted by over 350,000 merchants? 

Get in touch with us today


Additional Resources 
Magento vs Shopify Plus: An interview with Jordan Knapp of Shopify