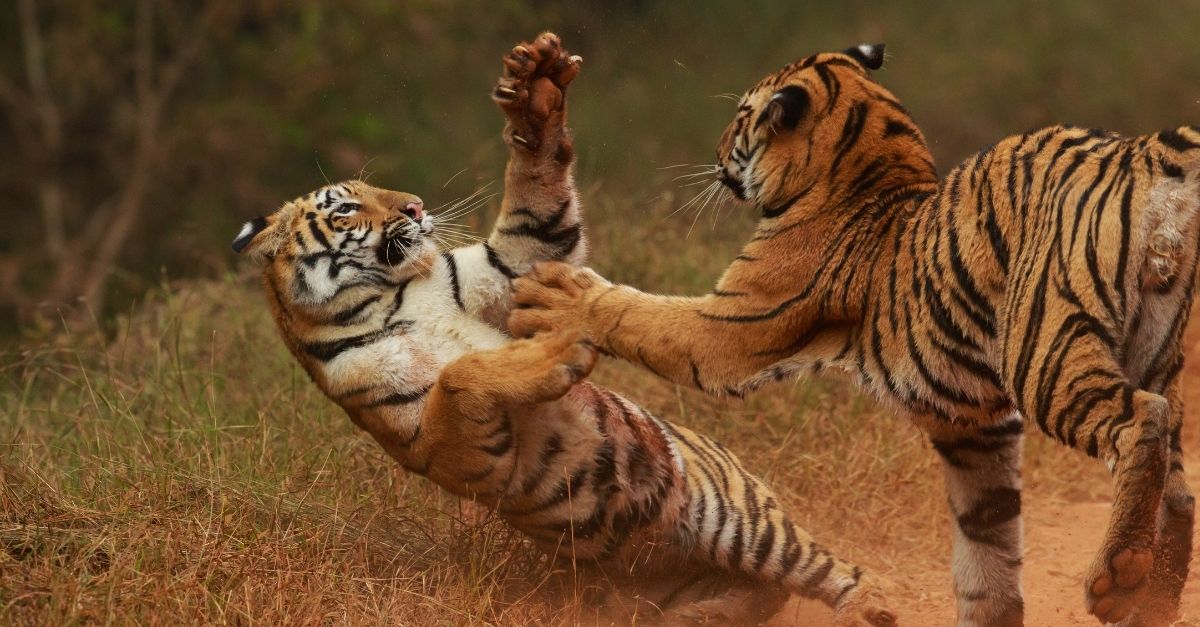 Welcome to our series of Shopify reviews - in this article we compare Shopify vs Magento.
It's important to choose the right online store platform for your business, and with many options in the market, it can be hard to make a decision.
You want a platform that is going to evolve with you as your eCommerce business grows and keeps meeting your business needs.
There are two core differences between Shopify vs Magento:
Shopify is a commercial product that you pay for on a subscription basis, and Magento Community is free and open source software.
Shopify is hosted by Shopify itself and can be set up in minutes, while Magento needs you to set up your own hosting, then install, setup and configure everything before you can even start building and branding your store, which usually needs medium to high level of web development and programming skills.
Let's step you through an analysis of which platform is best for you.
Full disclosure — we are a Shopify Plus partner.
Start With Your Business Needs
Before you start comparing platforms, you need to look forensically at your own business and look at its strengths and weaknesses. Where are you great? Where do you need support? And how is your team structured?
For example, if you don't have the in-house skills to manage world-class hosting, security patches, development and the like, you will either need a digital agency to take care of it for you, or use a hosted platform like Shopify.
It's also worth creating a second 'wish list' of what you want the site to be able to deliver. For example, do you want a loyalty program? Do you need it to be easily and frequently updated with new product ranges? Do you want Instagram feeds? Ratings and reviews?
Once you have both of these lists in hand, it gets a lot easier to make a considered decision and get on the right platform.
The Big Players
You will see brands bandied about, such as WooCommerce, BigCommerce, Wix, Shopify, Magento, Neto and more. All can be compared, all have merits, all have differences (some more subtle than others) and all have some downsides.
Google Trends - Interest over time in the eCommerce platforms
Today, we're focussing on comparing two of the leading platforms, Shopify vs Magento. Both are major players with a solid track record. Both have 'tiers' of their offering, making them suitable for both small businesses and major enterprises, which is fantastic for businesses who are starting out and plan to grow.
What does your business need?
There are different versions of Shopify and Magento so it's important to choose the right version for the size of your business.
Shopify offers multiple tiers, such as Shopify Lite that gets you selling on Facebook and processing payments, then there are three tiers of standard Shopify that are priced according to their features (which are Basic Shopify, Shopify and Advanced Shopify).
For startups and smaller businesses, we recommend Advanced Shopify for the excellent sales features like abandoned cart recovery and shipping options, and for enterprises, The Hope Factory recommends to design and develop on Shopify Plus.
Magento also offers Community for small businesses (and Enterprise for larger brands). Both platforms offer a level for what you need, but Shopify offers more 'out of the box' options and flexibility for smaller and start-up businesses.
Investment
Shopify is fully hosted and you pay a flat fee per month for this, which includes maintenance of the platform. You will also often pay for premium apps on a per month basis, which can add up.
As open source software, Magento is free to download, however, you're responsible for your own hosting (which, depending on your scale) can run into serious figures each month. Many Magento Apps have one-off fees or annual license fees, but overall you may need to pay experts to integrate many of your Magento components, which on the whole Shopify doesn't require.
In summary, both platforms require a paid investment, but they both charge in different ways. If you're looking for more of a one-stop-shop that takes less custom development work, and charges affordable monthly fees to have everything taken care of, Shopify is a great option.
Hosting & Domains
Magento and Shopify both allow you to have your own domain linked to your store.
A major difference is that Shopify is a wholly hosted solution that can be set up (even without a custom domain) in minutes, and Magento needs separate hosting, download, installation and set-up.
Shopify delivers world-leading security and hosting already in place, perfect for growing businesses. Magento gives you responsibility for your hosting and security, which can add costs and increase a risk of downtime or hacks.
Themes & Design
Both Shopify and Magento use themes to create a design framework for your website. For both platforms, some are free, and the better quality, feature rich ones, tend to attract a modest one-off purchase price.
We're a little biased here, but at The Hope Factory we hold the view that the Shopify themes are far better from a design and user experience (UX) standpoint, and are more mobile and tablet friendly, especially straight out of the box. If you want style and sophistication out of the box, Shopify is a standout.
Sure, there are vastly more Magento themes to choose from, but Shopify delivers quality vs quantity in absolute spades.
From a technical standpoint, to get your design in and customised with your logo, colours and preferred content, Shopify themes are one-click to install and easy to modify, while Magento themes are slightly more complex to install, and much more complex to modify, especially out of the box.
When it comes to design and UX, you'll have a better looking and easier to drive theme with Shopify, no question.
Driving Traffic
It's one thing to set your site up, and quite another thing to drive customers there to shop. Every site needs a solid traffic-driving strategy which usually encompasses SEO (search engine optimisation), AdWords, digital advertising and re-marketing, social media, content and more.
At the core of it, with recent and ongoing Google updates being what they are, you need to have a solid SEO proposition in your online store. Both platforms offer major SEO capabilities to deliver search engine traffic, and they are almost neck-and-neck on the SEO front. For a more detailed this, this article is a handy read.
Verdict to deliver traffic? They're both really good.
Product and Inventory Management
When your site is live, as the site owner, you need to be able to update your new ranges and product features quickly and easily.
Both Shopify and Magento, in the back end, have a Products section where you can add and edit products. Both offer a bulk upload feature, and both have the capability to be linked to your stock management or warehouse data.
However, Shopify is much easier to use when you're adding and editing your products and categories, and it's a much user-friendly interface. If you're not a pro coder, Shopify is easier to use when it comes to managing your products.
Magento vs Shopify - Apps and Integrations
Apps and integrations are the elements that really customise your consumer experience. For example, loyalty programs, drop-shipping tools, bespoke shipping calculators, SEO tools and pop-ups can all come via Apps.
When it comes to the wish list of features you wrote up, many may be included in your template, and any extras can come from the App store in Shopify.
The Shopify App store has a treasure trove of Apps to choose from. Many are free, many require investment, but all can be integrated with a mouse clicks and no coding skill to get up and running, although to achieve real polish you may want to work with an agency ;)
Magento Apps, much like the templates, number in the thousands and many are free. The main difference here is that you need to find the right one, assess it, integrate it, configure it, and potentially code it yourself (or with the help of a developer).
Again, Shopify is the low-risk, easy to implement yourself App winner here.
Point Of Sale
You need to look at your point of sale solutions if you are also going to be selling at markets, trade fairs or have a bricks and mortar store, and it's best if you have your payments system, or POS, linked up to your online store (mostly so you can track inventory and stock levels, orders, customer data, and cut out the need to run two data streams for your accounting platform).
Shopify offers a POS app that can go onto any device and accept credit card payments in a jiffy. If you invest in hardware like scanners, cash drawers and receipt printers, you're definitely on the move, with the options to accept payment via cash, credit, gift cards, Apple Pay, or Android Pay.
Magento certainly offers POS options, and there are many Magento extensions out in the marketplace to purchase, configure and set up so you can sell offline and at events. But in terms of speed and ease, Shopify has nailed it again.
Time Investment - Building It
Before I even go into detail, I can tell you now that a Shopify build is a much faster proposition that a Magento build, no question.
Shopify has better design out of the box and requires much less custom coding. In addition, the Liquid programming language is fast for developers to work with. You can have a live Shopify site in literally minutes, and you can't say the same for Magento.
Magento is a solid platform but does require substantial design restyling, it takes longer to set up and go live, and it's harder to modify unless you're a coder, which all costs more at the development build phase.
When you've got an awesome brand and idea to launch, you're much better off choosing a platform that can be operational faster and customised more cost effectively, so you can be out there and trading.
Magento vs Shopify - Day to Day Management
No doubt, Magento is a robust and solid platform. It has over 250,000 users worldwide and with good reason. But keep in mind that Shopify has over 1 million users worldwide, and a large part of the reason why Shopify is leading the numbers game is that it is easier to use.
The Shopify back-end is a breeze and installing new products, features and apps are as simple as a few mouse clicks.
As a business owner, you will be able to use the Shopify backend with more ease than Magento, and you won't need to engage developers as often, saving you some major investment dollars that can be better spent on marketing and new inventory.
What do the experts say?
"If you want your chosen platform to have an easy scalable infrastructure, high-level of security, and a low level of difficulty, Shopify is the choice for you.

If you run a big ecommerce brand, need lots of flexibility, and have all the technical skills in house to manage it yourself - Magento might be for you.

We'll leave the final decision with you but consider this quote from a very wise woman:

Selling honest online products is finding your way into new success!**

**Read the first letter of each of these words..."
 Simply PHP - Development Agency
"There are many great shopping cart platforms out there. As I mentioned in my original post about the redesign, we've been on Magento Community Edition for 3+ years and over that period I've realized it's not the best fit for our eCommerce company.

It's hard to administer, so you either need to know your way around a server or hire someone who does.  It's difficult to customize, and ever more frustrating to upgrade. And it's a massive resource hog.

Ultimately, I got tired of having to play system admin when all I wanted was a stable shopping cart that worked well, was easy to customize, and would automatically stay up to date.

Enter Shopify.  I've always been impressed with their platform, but now more than a month using it to run our store I can definitely say it was an excellent move."
The Bottom Line - Magento vs Shopify
We're Shopify Plus partners.
We focus on Shopify because we want to offer our clients a fantastic platform that will deliver a clear set of sales funnels, be easy to operate and use, look amazing and deliver a great customer experience.
This is why we work with Shopify. It ticks so many boxes and it's why we chose to become Shopify Experts.
Shopify Free Trial... Your New Best Friend?